Thank you for choosing Tor Coatings this year.
As we prepare to say goodbye to 2022, we're looking back at some of the projects we've completed over the last year. 2023 promises exciting updates and big news from our team, which we look forward to sharing with you soon!
But, before delving into the past year, we would like to wish you all a very Merry Christmas and a happy New Year.
A look back at our work:
Wickes, Wimbledon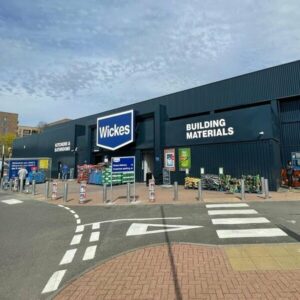 After conducting a free site survey, our team was able to provide a 10 year performance guarantee to Wickes' store in Wimbledon.
Due to the odourless and disruption free system of Unicover, the store was able to remain open and provide regular service while work was carried out, as well as the commercial building benefitting from Unicover's system providing both a durable and decorative finish. To ensure this Wimbledon store receives the full service of guarantee, the site will receive a first year inspection – all as part of the Tor quality promise.
Read the full Project Profile here.
Youles Triumph, Manchester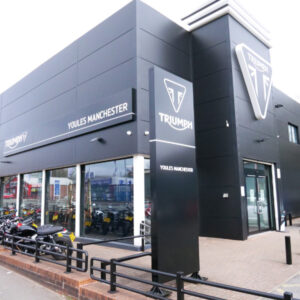 Another successful application of Unicover for external walls, our work with Triumph in Manchester saw a team of Tor professionals update cladding that was already in excellent condition.
Using its colour match technology, the fast curing formula was used and designed to match the commercial building's existing materials for a professional, durable finish. Our signature level of detail was achieved at the beginning of the project and remained consistent through out the project, taking care that no surrounding areas were effected by the work being carried out.
Find out more about our work with Triumph.
Himley Hall, Dudley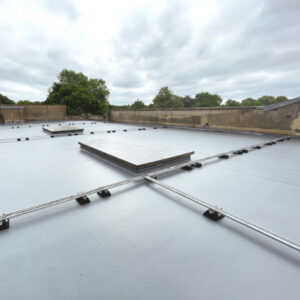 Following years of 'quick fixes', Himley Hall's roof lacked the external waterproofing protection that was much needed for its use as a beloved public attraction.
Following a thorough site inspection, Elastaseal Z's wet-on-wet system was able to provide water-repellency and improve existing membranes. The low-odour application ensured that the building could remain open to members of the public, all while essential work was carried out with no need for disruption to day-to-day operations.
Learn more about how Himley Hall was given a 25 year protection guarantee.
Grosvenor Square, Mayfair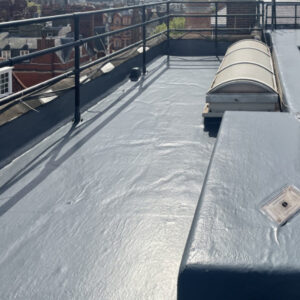 The flat roof of Grosvenor Square benefitted from the hassle-free application of the Elastaseal system, meaning the public housing building lost no access during the project.
 Because Elastaseal Z acts fast to waterproof and provides protection to existing roofs with weathered, worn or damaged substrates, it was chosen as the best method of protection for this project thanks to its zero odour formula and seamless application.