Why Choose Tor
At Tor Coatings, for every building surface inside and out, we've got it covered.
Book a free survey
Tor coatings was founded in 1975 with a passion for creating leading coating products and finding effective solutions that surveyors would be proud to recommend. The name 'Tor' was given due to its translation meaning 'the peak' or 'the epitome', to serve as a reminder that we would always strive to be the very best.
Since our launch we've helped tackle the most common challenges of construction like cut edge corrosion thanks to our high-performance Unicover EdgeProtect System and effective roof repair with our pioneering wet-on-wet system, Elastseal Z. 
Our Torrex products are also the UK's most comprehensive range of Class 0 internal fire protection coatings that can really take the heat and are designed to keep building residents safe by holding back the spread of flames. We also offer a range of free, online CPD courses that are accredited and provide you with an opportunity to ask questions and seek guidance directly during a live Q&A at the end of each webinar.

When you choose Tor Coatings, you don't just get outstanding products that are guaranteed to last, you get winning service that doesn't end when your project does. With a team of experienced site specialists, we'll be there when you need us to address any issues or help however we can.
No matter what you need, for every building surface inside and out, we've got you covered.
Continuous Professional Development? We've got it covered.
Our accredited CPD training is now available through in-person, on-site sessions as well as convenient online courses so you can continue your learning in an environment that works best for you. So if you're a specifier, building manager or architect looking to use their time wisely – we've got it covered.
Award Winning Service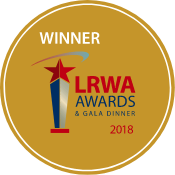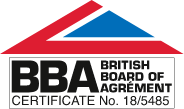 Sign up to our newsletter
Be the first to receive exclusive news, expert advice, competition details and more.
Stay up to date with Tor Coatings and sign up to receive our email newsletter below.
Sign up