When looking for a product to protect roofs with weathered, worn or damaged substrates, it is important to choose a coating that can be applied as a wet-on-wet system. Wet-on-wet systems not only save time as there's no wait time between the first application of resin drying and the final layer being installed, but they are also cost-effective as they can be applied in a single operation meaning labour costs for your roofing project are dramatically reduced. 
Elastaseal Z is a leading wet-on-wet product available in 10, 15, 20, 25 and 30 year systems which uses innovative technology to deliver results in just 2 coats and provide a seamless, waterproof and heat-resistant finish. This solution offers a safer, more user-friendly experience for sites where fumes can be hazardous, such as schools, pharmaceutical and food/beverage manufacturing sites, hospitals, commercial offices and retail units.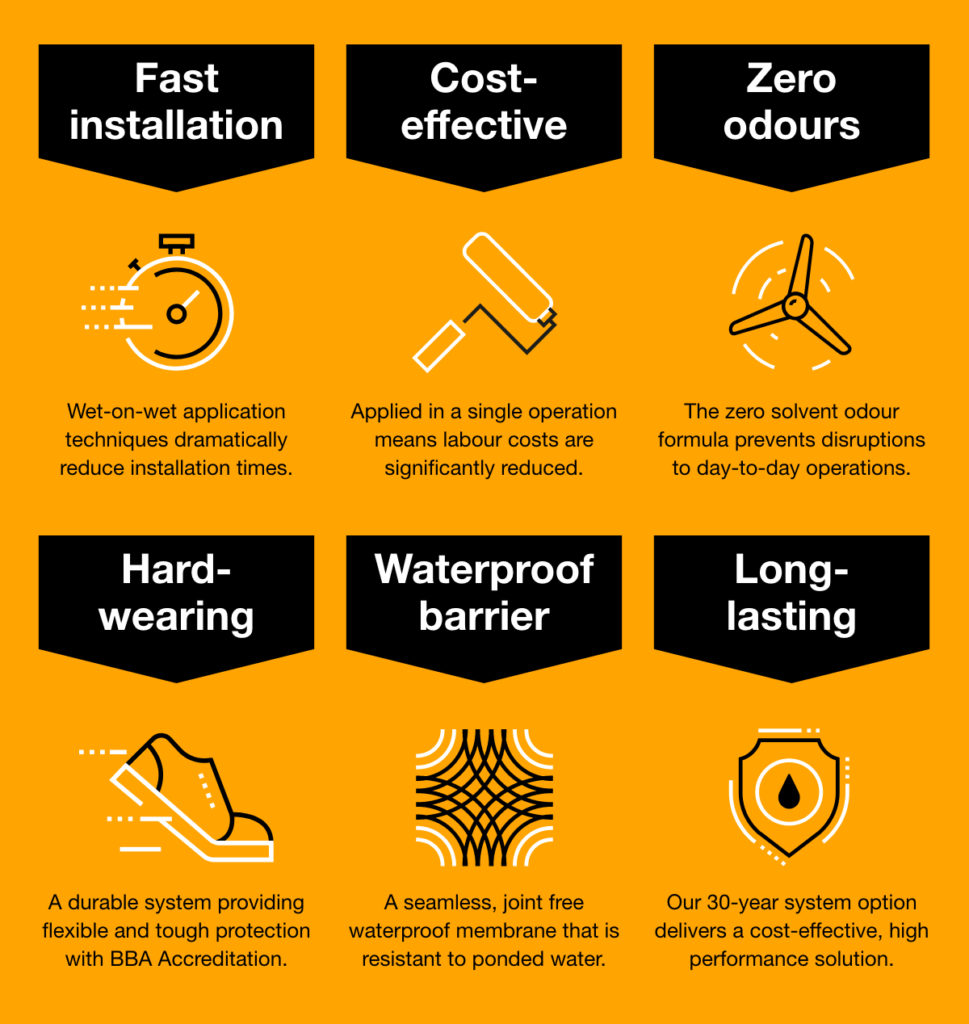 During the quick and simple application process, a coating is applied directly onto the roof and the reinforcement matting is embedded before the system is then topped up with more coating.
When applied as a wet-on-wet system, application issues and roof failures associated with multiple coatings and uneven layer thickness are also eliminated, delivering a lower risk installation.
To find out more about the benefits of Elastseal Z, visit our product page here. You can also book one of our accredited online CPD courses, or get in touch at enquiries@tor-coatings.com.